With your help we Raised $18,000 for the Cancer Support Community and people with skin cancer. Thank you.
We will be back again in 2019!
Missed the event? It's not too late to help. You can donate all year round.
2017 RECaP: Get a warm glow (even at night)
Apres Soleil Airbrush Spray Tans teamed up with the Cancer Support Community, an independent nonprofit organization in the East Bay, for their 3rd annual Meet Me In Miami event! Meet Me In Miami is a South Beach-themed fundraiser in Walnut Creek. The evening brings our community together to raise awareness about the importance of early detection in the fight against melanoma. The money raised is dedicated to providing services and support to people in our community and their families who have skin cancer.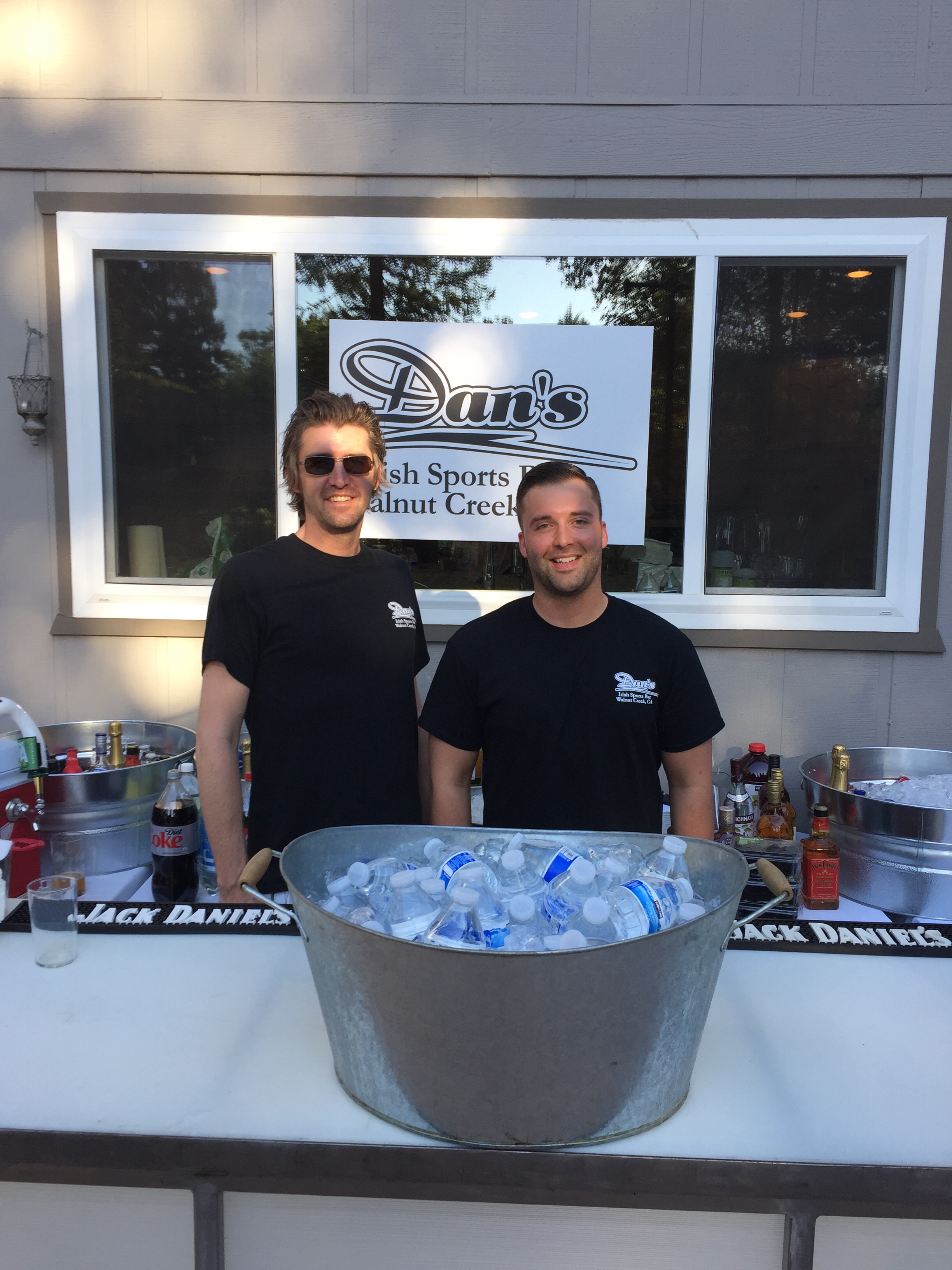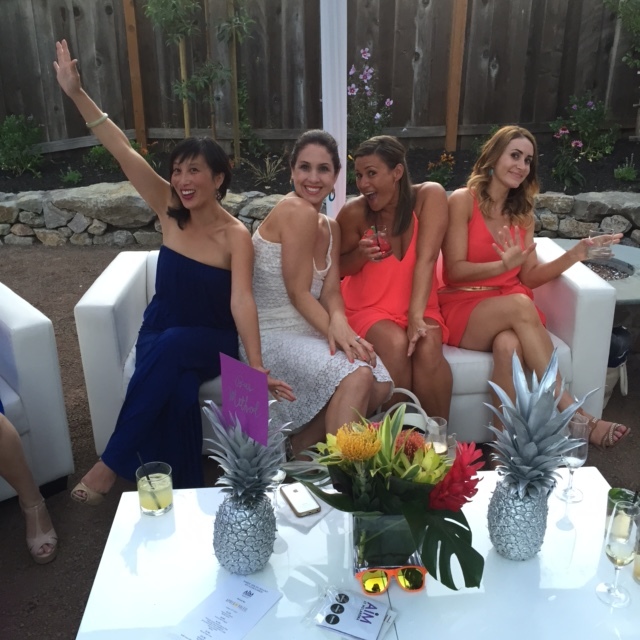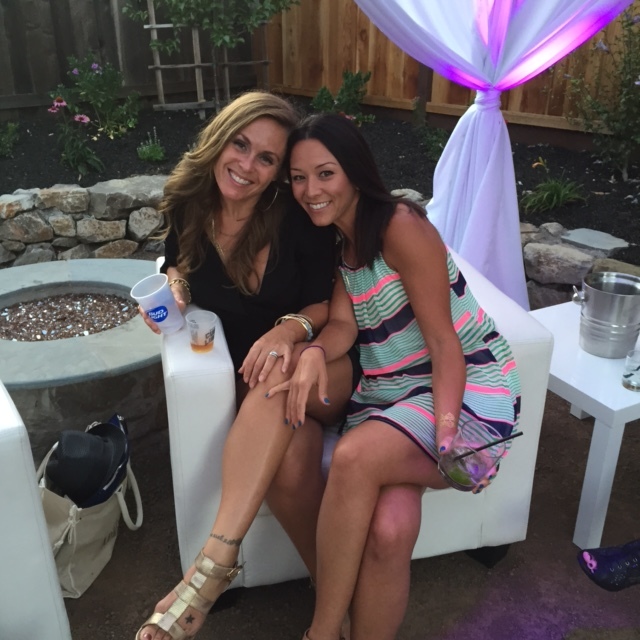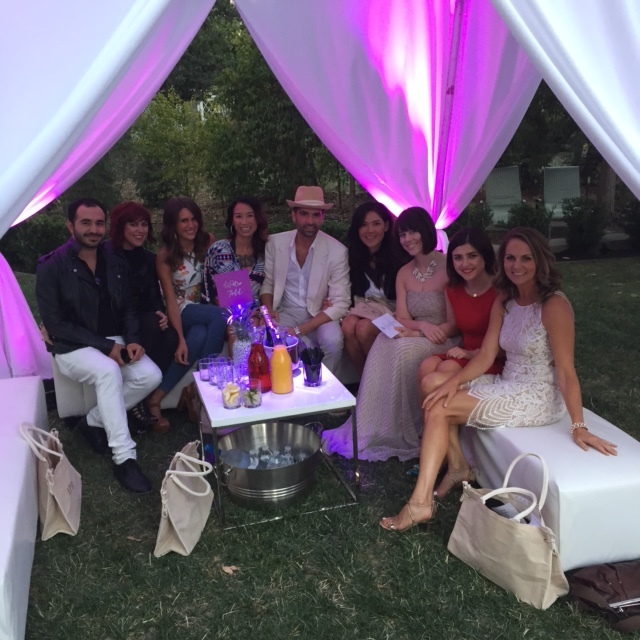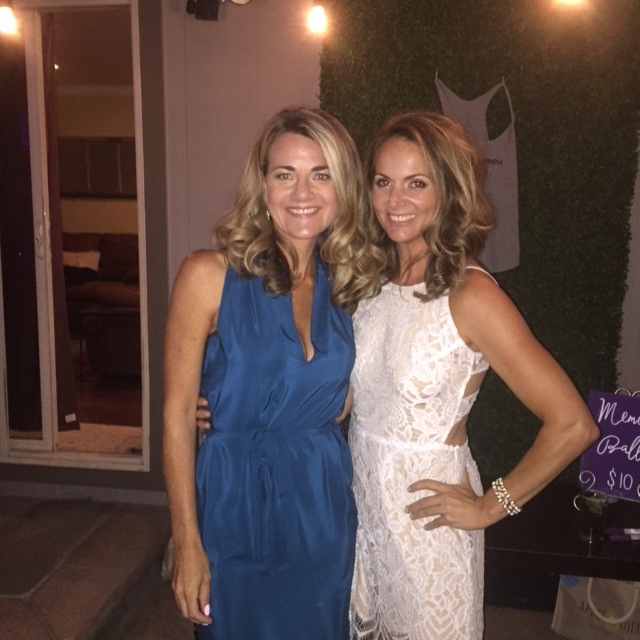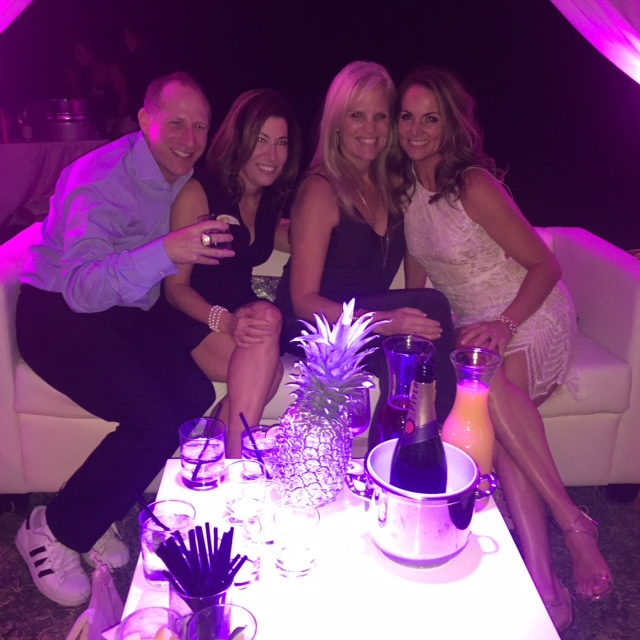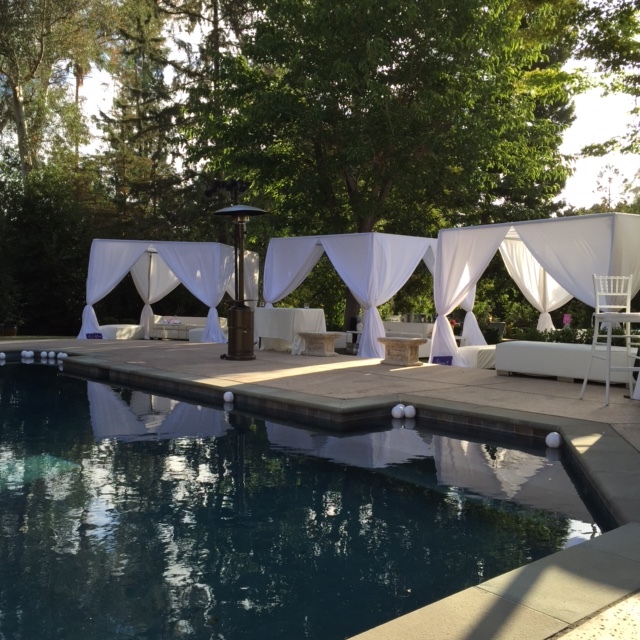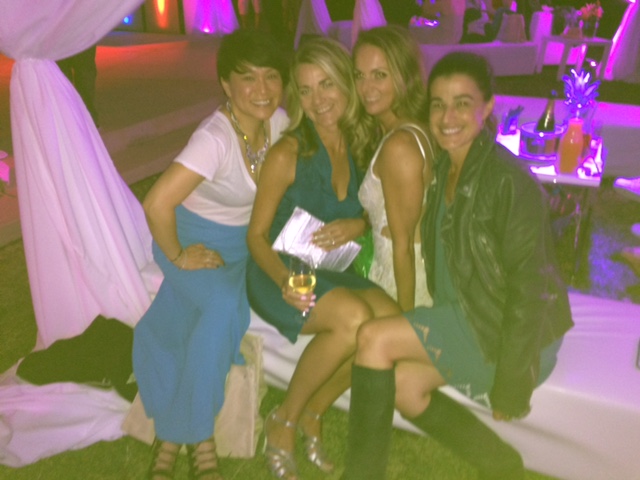 We are always looking for exciting items to auction off at Meet Me in Miami. This is a large part of the money we raise at the event and we rely on the generosity of others in our community.
Get a head start on Meet Me In Miami 2018! Click here for the Donation Form. We are humbled by the generosity we receive and do our best to thank our donors through print and social media.
MMIM Sponsorship and VIP Poolside Cabanas
We hope that you will consider becoming a Sponsor of Meet Me in Miami and team with us in our quest to raise awareness and help others. All proceeds raised will go directly to those battling melanoma and their loved ones here at home. To learn more about becoming a Sponsor and the various levels, click here.
Volunteer
In 2017, we were blessed with more than 40 volunteers to make Meet Me in Miami a success. Volunteers are needed weeks leading up the event, day of the event, and the week after.
Please consider becoming part of our #CheckMeOut Planning Team or volunteering at our event. Email us directly for details.
THANK YOU TO OUR VIP SPONSORS
Dan's Bar - Your Event By Erin - Jessamyn Photography -
TME Events - Get Hot Tequila - 33 Below Vodka - Brandish Studios - Miss Indiana, Brittany Winchester - Scott's Seafood - Anne Mendenhall Flowers -
SOUTH BEACH COCKTAIL CONTEST
Scott's Seafood Walnut Creek - Teleferic Barcelona - MoMo's - Get Hot Tequila - 33 Below Vodka
SOUTH BEACH COCKTAIL CONTEST JUDGES
John Sasaki: Former KTVU Anchor and Reporter, Communication Director for Oakland School District
Chip Bowers: Chief Marketing Officer of the Golden State Warriors
Kriste Michelini: Principal of Kriste Michelini Interiors
VIP CABANA GUESTS
Allure Rejuvenation Center - The Family - Meet Me In Miami VIP Cabana
BRONZE PARTNER
Apres Soleil Airbrush Tans and Boutique
SUPPORTER
Matt and Martina Scanlan - Suzanne LeFetra Collier - Katherine Stueland
DONATIONS
Rooftop Restaurant & Bar - Maria Maria - Postino - Tootsies in Danville - Just Be Jewelry - Coffee Shop - Bradley School of Music - Crystal Nail - Day On The Bay - Frank Sinatra - Broadway Plaza - Creative Alterations - J-Hilburn - Days Inn Sutter Creek - The Law Offices of Joel A. Harris - Renaissance Club Sport - Parada - Glamorous Boutique - Prima Vini - Callaway Golf- Bar Method - Skin Spirit - Blue Lizard Sunscreen - Colorescience - Lululemon - Oakland Athletics - Soul Cycle - Elisa Wen - Locando Ravello - Danville Chocolates - Flaunt - Woodhouse Day Spa - Atlas For Men - Blow Dry Bar - Neiman Marcus - Scott's Seafood Walnut Creek - Glamourous Boutique - Your Event By Erin - Crow Canyon Country Club - Just Be Yoga - CBFit - Studio 26 - Train For Life - Homeblown - Scribner Bend Vineyard - Jennifer Perlmutter Gallery - Farmyard Darlings - Wente Vineyards - Peak Performance Float - Ella J. - The Rouge Cosmetics - Simply Skin esthetics - Apres Soleil Airbrush Tanning - Va de Vie - Deliciouz - Train For Life - Sauced BBQ & Spirits - tulepo - Misto Lino - Get Hot Tequila - 33 Below Vodka - Eat, Drink & Be Merry Catering - Jennifer Tuton Jewelry - Lola Hats - Kinsley James Couture Bridal - Rebel Art School - Star From Afar - Lindsay Wildlife Experience - Wish - Custom Moments Photography - Tisch Designs - Paynton Chiropractic & Sports Therapy - Golden State Dermatology - LunchBOX - Allure Rejuvination - Jessamyn Photography - Cancer Support Community - Blackhawk Plastic Surgery - Board and Brush Creative Studio - Golden State Dermatology - James Read Tan - The Hidden Vine -
IN KIND DONATIONS
Carolyn Reagan - Jim and Lacey Marchetti - Ted and Ellen Liu - Ted and Lisa Angus - Bonnie Watson - Martina Scanlan - Karen Lapointe - Jeananne Kiper - Carrie Kiper - Judy Roberts - Donna Clancy - Ana McKay - Erin and Jake Vigil - Glamorous Boutique - Laurie O'Dwyer - Meghan and Michael Murray - Amy and Scott Crissman - Niki Ludovico - Kelly Pfaff - Rob Rossi - Chris and Julie Lloyd - Tom and Anji Hanzel - Dave and Cortny Christiansen - Karen and Scott Henrich - Tami Chu - Kevin and Holly Higgins - Joree Rosenblatt - Dave Killer - Shelly Dress - Tom and Lucy Oneto - Avik and Margaux Raichoudri - Hidden Vine - Robin Tripaldi - MaryBeth Powers - Karen Gamalski - Mark Shaw - Corrine Christiansen - Darren and Jennifer Kaplan - Mike and Jenn Curran - 33 Below Vodka - Eliza Bahneman - Camino Brands - Kristin & Chris Clinch - Suzanne LeFetra Collier - Jeff Dudum - Shawn Gilbert - Gilbert Country Antiques - Joel Harris - MadoroM Vineyards - Crystal McIntyre - Steve and Nicole Mesita - Lori Musante - Ayana Retail - Rob and Jenny Schneider - Michelle Smith-Gilbert - Greg & Jean Thomma - Gary Watts
VOLUNTEERS
Erin Vigil - Mindy Boccio - Jennifer McKay-Webber - Amy Crissman - Gina Raible- Katie Nash - Lauren Massie - Brent Bamberger - Eliza Bahneman - Meghan Murray - Peter Andrews - Zac Crim - Chelsea Wechsler - Lisa Angus - Taun Hall - Michele Rango - Marcia & Jerry David - May Cheng - Kit Davison - Judy Ford - Kathee Hartley - Carol Louisell - Michael McKay - Saadia Morales - Dawnie Rocca - Giana Rocca - Bianca Vasvani -